As we finish this school year from home, some students struggle to understand virtual teams. In many schools, students are assigned coursework to complete rather than attending school online by class period. 
This takes away the structure for obvious teams or groups working together. Or, perhaps a student's friends are not taking the same course or are not in the same club where Lead4Change is being taught. 
A Lead4Change team is defined as "3 or more students in 6-12th grades and an adult leader." The team can also include others who do not fit this description. Take a look at some of the ways to form successful virtual teams:
A family can be a team. If a family has 3 siblings in middle or high school, they can be an instant team to complete the lessons and project.
Friends can be a team. If students are looking for a purpose – a focus – a way to help their community – the Lead4Change lessons can guide their activity in an energetic and productive way.
Mentoring can be a way to form a team. Older students can invite younger students to work with them on the lessons and project.  
Online connections can foster team development. Perhaps a student met someone at a conference or event and they stayed in touch. Students often connect with others on social media or through online games. They can invite their remote connections to work with them on a team.
Out of school activity builds relationships that can foster teams. While students are unable to play sports or attend church or extracurricular activities, they can invite peers from those settings to form a Lead4Change team and stay connected.  
In Lesson 2, challenge students to look at teams in a new way and find virtual connections to form a team. You will be energized by their ability to reach out and include others in their project!!
Grading Lead4Change Work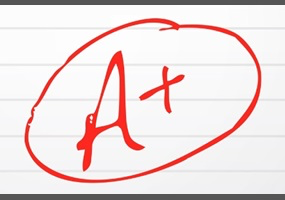 Ok, we are settling in to this new reality. Let's get to work! A common question is 'If my students do the Lead4Change program, how do I grade their work?" Here are a few ideas:
The "Now What" section at the end of each lesson gives clear instruction for students on how they will submit their work. Student teams can turn in the results of each lesson to you for review. This evidence shows that they completed the lesson and provides content for grading the work.   
For student teams working on their Lead4Change Challenge entry, the last lesson provides a simple checklist of the work they will put in their entry. Working in teams, students can add their lesson "now what?" components to the Student Input form on the Challenge Entry. As an educator, you are able to easily track their work and see the content submitted.  
Each student who participates on a Challenge entry team will also receive a Certificate of Completion and becomes eligible for a Graduation Honor Cord from Lead4Change.  In addition, you can track their community service hours to meet a class, club, school or district requirement. There are many ways to complete community service in a social distancing environment. See some ideas here.
If you need more information on grading Lead4Change lessons or projects, reach out and we will connect you with an Educator Consultant.